LHSDB - Actualité
Meilleur pointeur de la DB à 36 ans!
Par Commissaire Le Wednesday 27th November 2019 / 1:06pm
En effet, Mark Giordano est un des plus vieux défenseurs actifs de la DB. Si les vétérans ne débordent pas de popularité vis-à-vis les Dgs de la DB, disons qu'il les fait mentir grâçe à une saison extraordinaire. En 25 parties, il a inscrit 12 buts, 23 passes pour un total de 35 points, ce qui le place au premier rang des pointeurs de la DB.
Il est le coeur et l'âme de cette équipe. Son contrat viendra à échéance à la fin de la saison, lui qui entrera dans la catégorie détestée par les dgs (35 ans et +). On verra si le dg Gagné sortira le porte-feuille pour garder sa vedette ou décidera de le laisser aller mais Giordano aimerait bien terminer sa carrière avec les Bruins.
Voici ses propos : Nous avons une équipe pour remporter les grands honneurs, j'aime vraiment le groupe que nous formons et j'ai de grands espoirs pour nos probabilités de remporter les grands honneurs. J'aimerais prendre ma retraite ici, j'espère que le dg Gagné pense comme moi et que nous trouverons un terrain d'entente.
Rapellons que le dg Gagné a du jongler beaucoup depuis le début de la saison pour faire de la place sur sa masse salariale tout en gardant un club compétitif. J'ai le sentiment qu'il se prépare à tout faire pour garder Giordano car dans ses derniers échanges, il semblait penser à long terme donc, selon moi, faire de la place pour Giordano.
Tout va pour le mieux à Boston et Giordano est une grande partie de cette formation.
GO BRUINS GO!!!!
Nouveau Commentaire
Il est de retour!!
Par Commissaire Le Thursday 17th October 2019 / 4:13pm
Les partisans des Bruins étaient heureux de mettre la main sur Marc-André Fleury. Ce dernier a été solide en pré-saison mais le début de saison semble catastrophique pour le vétéran gardien.
Vous vous souvenez que Anton Khudobin a littéralement transporter les Bruins au printemps passé?
Bien voilà qu'il recommence, a son premier départ, il a blanchi les Bolts. Il a fait face à 30 tirs contre seulement 11 pour son vis à vis de Tampa.
S'il continue comme ça, Khudobin deviendra le partant de Boston. Chose certaine, il obtiendra le départ contre les puissants Leafs.
Voici la fiche de Fleury et celle de Khudobin depuis la début du calendrier.
Fleury : 3 victoires, 3 défaites. 855% d'efficacité et une moyenne de 3,83 buts alloués.
Khudobin : 1 victoire, 0 défaite. Moyenne d'efficacité de 984% et moyenne de buts alloués de 0,50.
Nouveau Commentaire
Here we are!!!
Par Commissaire Le Tuesday 1st October 2019 / 10:41am
La 17 ième saison de la DB commencera dès demain!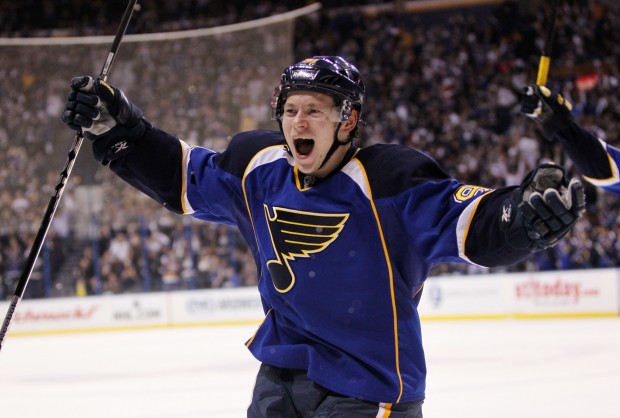 Nouveau Commentaire
Dernières transactions, blessures, suspensions, ballotages
[2019-12-13 05:16:52] Patrick Kane from Detroit Red Wings suspended for 3 game(s)
[2019-12-13 05:16:39] TRADE : From St. Louis Blues to New York Rangers : Robert Hagg (71).
[2019-12-13 05:16:39] TRADE : From New York Rangers to St. Louis Blues : Sean Walker (65).
[2019-12-13 05:15:35] Kevan Miller from Florida Panthers is back from Head Injury.
[2019-12-13 05:15:35] Egor Yakovlev was cleared from waivers and was sent to down farm.
[2019-12-13 05:15:35] Sergei Bobrovsky from Colorado Avalanche injured (Exhaustion)
[2019-12-13 05:14:57] Calgary Flames placed David Schlemko on waivers.
[2019-12-12 05:14:25] Yanni Gourde from New York Rangers is back from Right Knee Injury.
[2019-12-12 05:14:25] Martin Marincin from Edmonton Oilers is back from Bruised Left Foot Injury.
[2019-12-12 05:14:25] Colin Wilson from Philadelphia Flyers is back from Strained Left Elbow Injury.